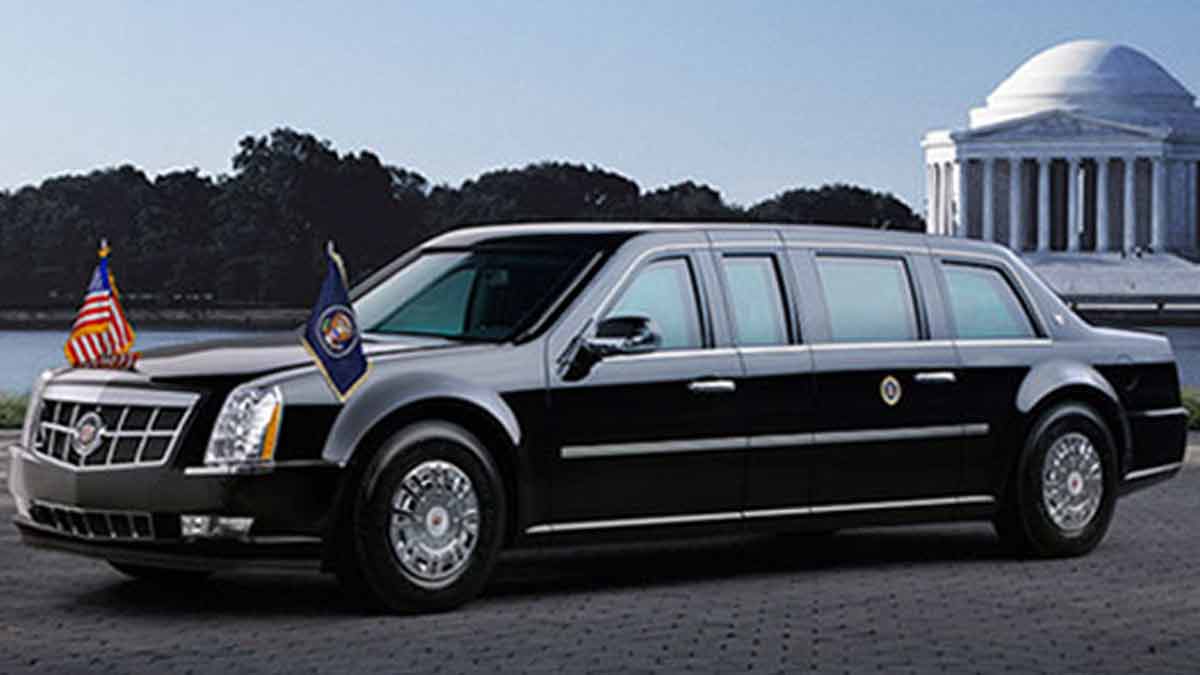 Presidential Armored Cadillac Limousine
If you've ever wondered what presidential treatment feels like, riding high in ultimate style and security, you can finally discover the highest-level of private transport with the Presidential Edition Armored Cadillac Limousine. Wrapped in High-Powered Rifle Protection Armoring T6 (NIJ III/ European B6+), extended 70" (+178cm) to accommodate large groups of VIPs in total comfort, and with both interior and exterior custom-crafted in the Obama Presidential Style, the Cadillac DTS Armored Limousine is one of the finest vehicles ever built for the road.
With sharp, knife-edge styling, front-to-back deep-cushioned all-leather plush seating, copious leg room and added under-seat storage space, and custom raised roof, the Obama Style Cadillac DTS Limo is perfect for any exclusive party of politicians, diplomats, corporate executives, royalty, celebrities and entertainers requiring top-tier security and private transport. A clear-communication chauffer/rear-cabin hands-free intercom system, deep rear compartment window tinting, and a remote electric privacy divider ensure a completely private travel experience.
No comfort and detail is forgotten in the Cadillac DTS Limousine with a custom-bolstered climate control system, classy LED halo lighting, hardwood picture frame consoling with tambour doors, a central 33cm flat screen TV, personal rear-cabin power ports, an insulated stainless steel self-draining ice chest, with provided crystal and champagne storage.
The Cadillac DTS 70" ride quality is top-notch with sufficient power and handling, and an upgraded soft front and rear suspension. The Obama Style Limousine is factory-equipped with a smooth and nimble powertrain, fitted with a full-time all-wheel drive six-speed automatic transmission with overdrive and sequential sport shift; and richly powered with a 3.6 Liter DOHC 24 valve V-6 engine with variable valve control and variable-length intake, producing 304 horsepower and 264 lb/ft of torque. Customizations include an applied rust inhibitor and an emergency reserve starter battery.
Step into Protected Luxury an exclusive travel experience with a Presidential Cadillac Limousine.
Armoring B6+ -High-Power Rifle Protection – T6 (NIJ III/ European B6+)
Cadillac DTS
70″(+178 cm) Extension
Obama Presidential Style Interior+Exterior
Electric privacy divider up and down between passengers and driver
Hands free intercom system
All leather seats
Upgraded suspension package
Upgraded A/C
Window tinting to rear compartment