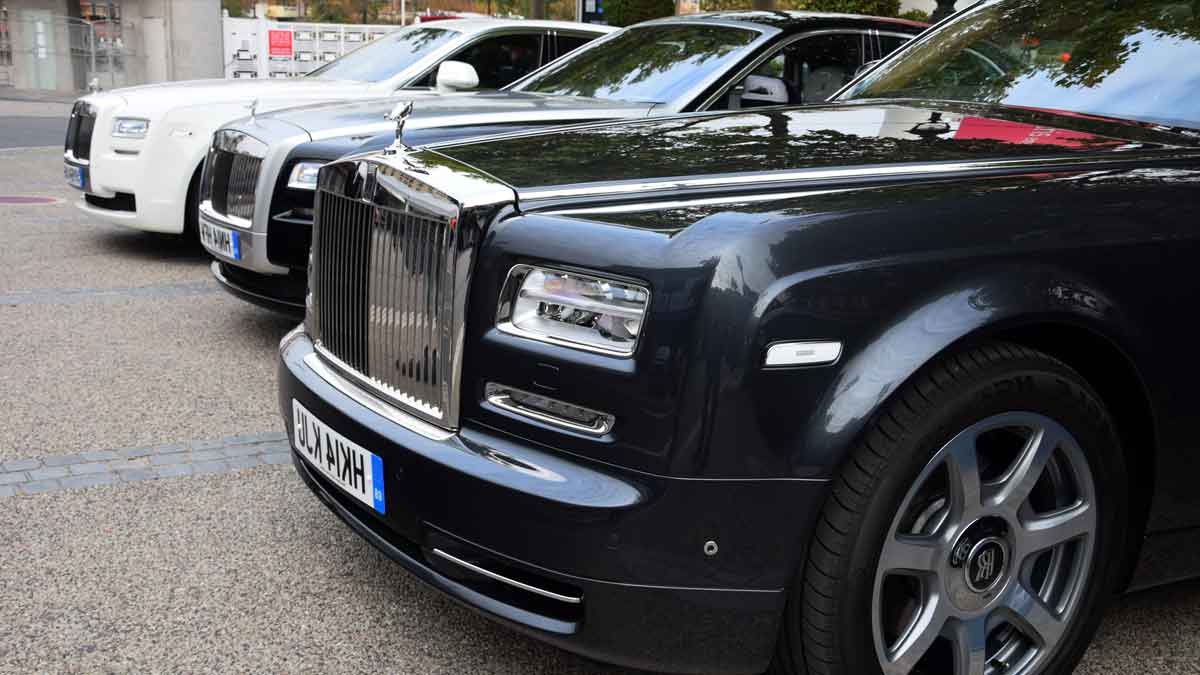 Rolls Royce Limousine Phantom – VIP Edition
The Rolls Royce is the epitome of timeless luxury, embodying power and regal style on the road. When you couple the iconic reputation of elegance of a Rolls Royce with a custom 30″ (+75 cm) chassis extension and a wealth of carefully crafted customizations, you get the finest contemporary luxury limousine available today. The VIP Edition Rolls Royce Phantom is reassessing what it means to travel in privacy, comfort and style.
For a luxury vehicle with the most impressive engine performance and quiet power on the road, the VIP Edition Rolls Royce cannot be matched. The rear-wheel drive eight-speed automatic Phantom is powered by a 6.8 Liter V-12, producing 453 horsepower and 531 pound-feet of near-silent effortless torque—and also boasts of a segment-leading fuel economy due to modern tech direct injection and variable valve and camshaft control.
The attraction and appeal of a Rolls Royce seems endless; a vehicle akin to a state-of-the-art sanctuary, ideal for royalty, heads of state, diplomats, corporate executives, and entertainers who deem privacy and comfort top priorities. Plush all-leather seating, deep fully-tinted rear compartment windows, a clear-communication hands-free intercom system and an electric chauffer-passenger privacy divider are a few of the exclusive features that sets the VIP Edition Phantom apart.
All standard Rolls Royce style and performance is preserved while added electrical components and fiber optics are integrated into the original factory system. The 30" Phantom is king of the road, featuring unique rear-hinged doors, dual LCD flat screen TVs, a hardwood center console icebox with glassware provided, additional personal power ports, fade-to-off interior LED lighting, and an upgraded climate control system.
Further safety and performance features in the VIP Edition Rolls Royce include an improved double wishbone and multi-link auto-leveling suspension, added underbody rust protection, and maintenance-free battery with run-down protection, preserving the original style and design with added modernized features and strengthened engineering.
The Rolls Royce Phantom takes a powerful stance in the limousine market.
Rolls Royce Phantom
VIP Edition
30″(+75 cm) Custom Extension
Electric privacy divider up and down between passengers and driver
Hands free intercom system
All leather seats
Upgraded suspension package
Upgraded A/C
Window tinting to rear compartment