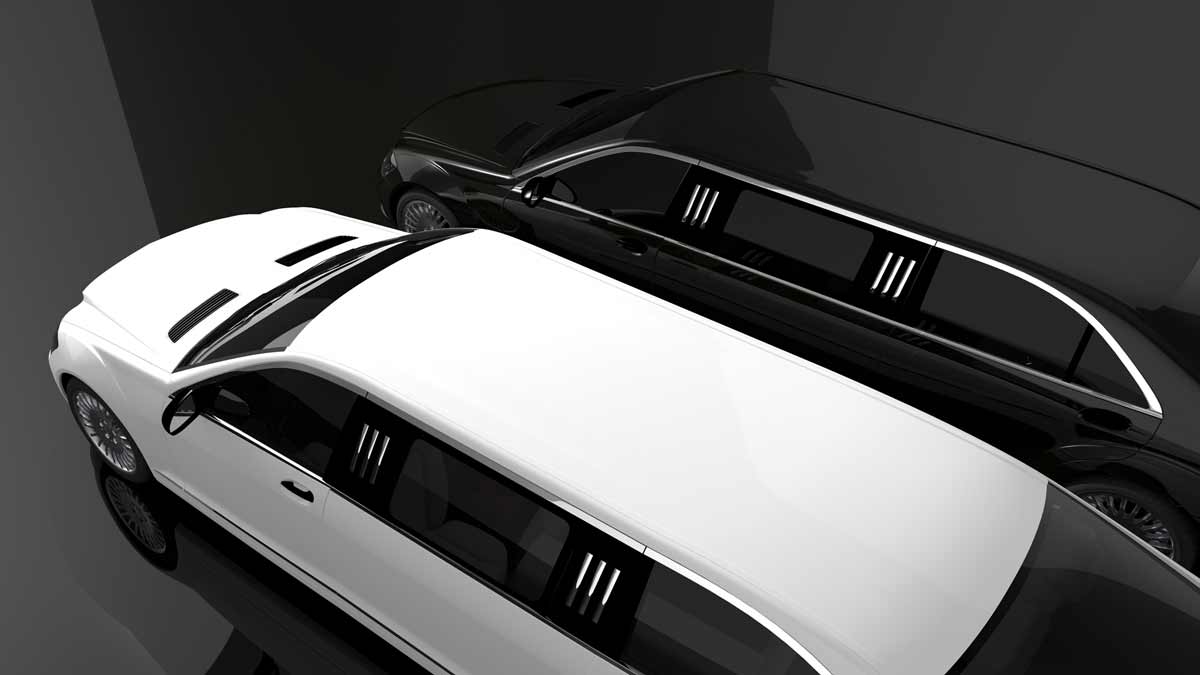 Mercedes Benz Limo 54″ – Pullman Premier Edition
Mercedes-Benz has never been short on sharp styling and premium performance. The Pullman Premier Edition Mercedes Limousine is no exception to the rule, and in fact takes on-the-road luxury to new heights with carefully selected custom comfort additions and high-tech modernizations. With a spacious 54″ (+135 cm) extension and a wealth of new comforts, the Pullman Premier Limo is a tremendous private luxury vehicle for VIPs, politicians, entertainers, royalty, and corporate executives who seek total privacy while traveling.
Almost every performance and interior feature is brimming with Mercedes-Benz class. The exterior retains the traditional charm and clear coat brilliance, while the rear cabin becomes a mobile ballroom. Rich and ample all-leather seating plays host to several passengers, and a top-notch surround sound stereo and dual pillar-mounted flat screen TVs entertain with a remote compact H antenna for full network connectivity. An upgraded, heavily-insulated climate control system keeps both the cockpit and rear compartment comfortable in any season or weather condition.
The Pullman Premier Edition Benz is wrapped in exclusive privacy customizations, including deep full-tinted rear-cabin windows, an electric privacy divider between chauffeur and rear passengers, and a clear-quality hands-free intercom system ensure timely cockpit-cabin communication. No luxury is overlooked, and passengers in the 54" Mercedes-Benz Limo are treated with custom-illuminated hardwood and stainless steel vanity and control consoles, warm LED halo lighting, and additional rear-cabin personal power ports.
Engine performance is as strong and reliable as ever with the 4MATIC full-time all-wheel drive Pullman Premier Mercedes-Benz factory-equipped with a seven-speed automatic transmission with overdrive, a sequential sport shift, and driver selection mode, behind an impressive 4.7-Liter DOHC 32-valve twin turbo V-8 engine, producing 449 horsepower and 516 pound-foot of torque with near-silent ease.
Custom additions include an improved front and rear suspension package, an emergency reserve battery, and an off-road underbody rust inhibitor. Mercedes-Benz remains at the very forefront of luxury and class.
Mercedes E-Class or S-Class
Pullman Premier Edition
54″ (+135 cm) Extension
Electric privacy divider up and down between passengers and driver
Hands free intercom system
All leather seats
Upgraded suspension package
Upgraded A/C
Window tinting to rear compartment