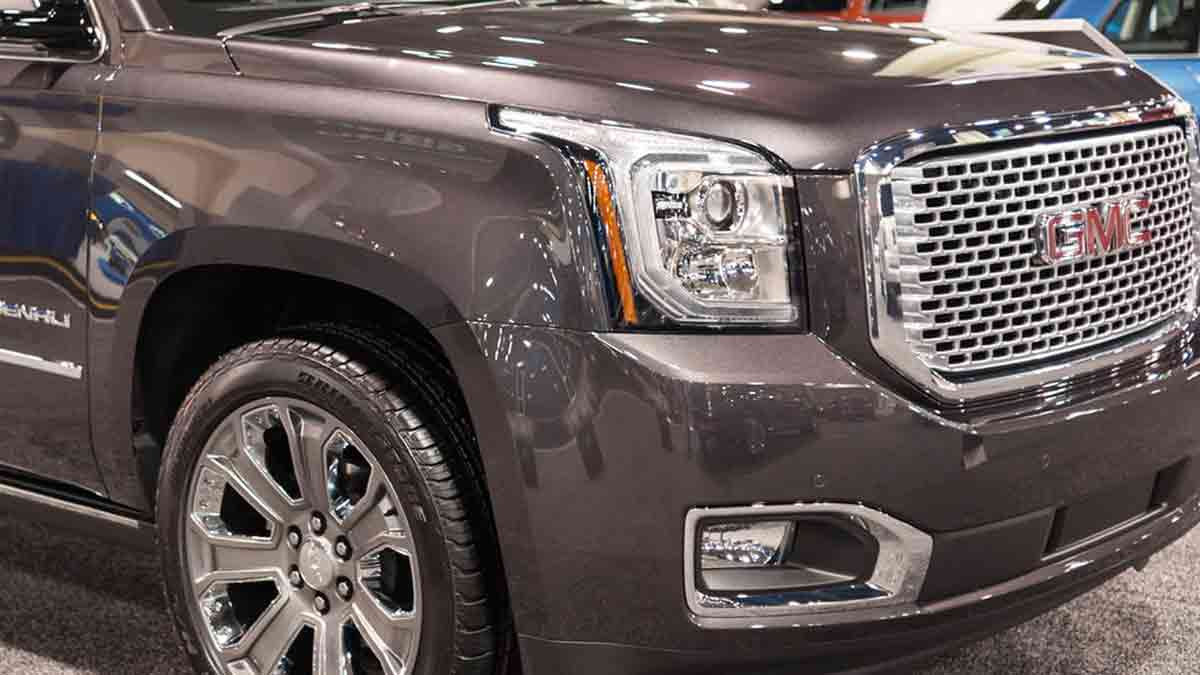 Yukon GMC CEO Executive – Bentley Edition
The Yukon GMC XL CEO Executive Bentley Edition presents itself as a vehicle suitable for the highest level passengers around the world, including politicians and diplomats, royalty, corporate executives and VIPs who expect and require the most private and comfortable transport possible. The combination of reliable SUV performance and Executive style and comfort promises a quality experience for any environment or road condition.
Perhaps the biggest appeal to the Yukon CEO Executive is the unsurpassed comfort of the ride. Passengers can settle into the all-leather, reclining, and orthopedic-contoured foam twin captain seats, connect to the fully-integrated network and media center, and dip into the five-liter fridge and luxury-illuminated hardwood center console, furnished with an icebox and glassware.
All custom touches of the Bentley Edition add to the travel experience, including the halo-lit raised roof with suede headliner, sound and thermal insulated body, and privacy features like the electric compartment divider, seamless intercom system, and fully-tinted windows.
The Bentley Edition Yukon GMC sits high and proud, boasting of detailed customizations and craftsmanship that rival any other luxury SUV on the road. All top-quality OEM-type leather promises smooth travel, and hardwood panels and inlays are hand-finished with impact and UV Sayerlac protection. A bolstered climate control, entertainment and media center deliver a comfortable elegance. All added custom electronic components, including a hands-free intercom system, a 12-volt power port, two forward-facing 7-inch (18cm) LCD monitors with HDMI laptop connection, and a 15" flat screen TV are fully-integrated into the factory-installed electrical.
The Yukon CEO Executive Bentley Edition XL 4×4 ensures power and reliability with a 355 horsepower 3.0 liter DOHC 24-valve intercooled supercharged V-8 engine with variable valve control, and a 6-speed automatic transmission with overdrive. Further safety and performance customizations to this model include an upgraded front and rear suspension package, and a dual emergency-start battery and alternator system.
Yukon GMC XL 4×4
CEO Executive – Bentley Edition
Electric privacy divider up and down between passengers and driver
Hands free intercom system
All leather seatings
Upgraded suspension package
Upgraded A/C
Window tinting to rear compartment
3″ (+8cm) Raised Roof for More Space and Comfort – Halo lighting with Suede Headliner, to include Thermal radiant barrier insulation and sound absorption material on roof, walls, floor and divider
Reclining Electric Captain seats (2) with armrests for pure comfort
Seats equipped with slide and electrical foot rests, Orthopedic quality contoured foam and OEM Type leather
2 Seat mounted machined aluminum folding aircraft desks
Small fridge (5L) on side panel
HDMI port to connect laptop to big screen TV