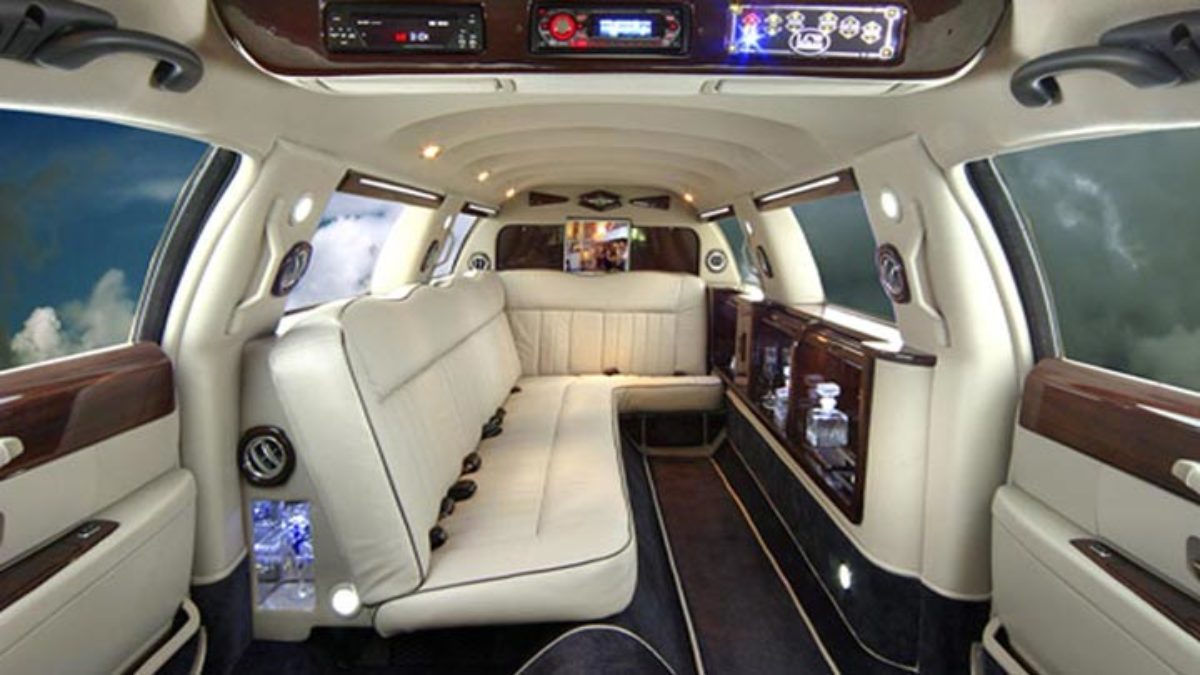 RHD BMW X5 54″ – Pullman Premier Edition
A sleek, modern design, strong performance, top-level SUV luxury features and all the comforts one could dream of, the Pullman Premier Edition BMW X5 is a sweet right-hand drive (RHD) limousine, built for VIPs, executives, royalty, celebrities and entertainers, and politicians who require complete comfort and total privacy on the road to their final destination.
Top BMW performance is guaranteed in the customized right-hand drive BMW X5 Limo. The 54-inch extension Pullman Premier Edition features an all-wheel drive 8-speed automatic transmission with overdrive, a STEPTRONIC sequential sport shift, and driver selection mode with top-of-class SUV handling, promising ultimate comfort and performance on the roughest roads in any weather condition. The capable 3.0 Liter DOHC 24-valve intercooled turbo I-6 engine with variable valve control and variable-length intake produces 300 horsepower and 300 pound/foot of torque.
The BMW X5 Pullman Premier Edition is delivered fully-loaded and factory-equipped with a bolstered front and rear suspension package, and an off-road rust inhibitor applied to the underbody for extra protection in tough travel conditions. Additional safety and performance modernizations include an extended fuel tank capacity and improved fuel economy and an emergency reserve starter battery.
Comfort and privacy are top priorities in the Pullman BMW X5 Limousine, which comes custom-fitted with a wealth of hand-crafted additions, including beautiful premium all-leather seating and fine hardwood trim interior with illuminated vanity mirrors and consoles, lovely rear-cabin halo lighting, added personal power ports, overhead independent climate controls, and insulated chassis to ensure comfort in any weather or season.
The Pullman Premier Edition entertainment system features dual pillar-mounted flat screen TVs with remote compact H antenna for network connectivity and a high-end stereo sound system. Passengers can relax in total privacy with full rear-compartment window tinting, a clear-quality hands-free intercom system and a single-pane electric chauffer/rear-cabin privacy divider.
The 54"-extended RHD BMW X5 Limo is an intelligent and smooth option for private, luxury travel. Ride high and relax in the Pullman BMW X5.
RHD BMW X5
Pullman Premier Edition
54″ (+135 cm) Extension
Electric privacy divider up and down between passengers and driver
Hands free intercom system
All leather seats
Upgraded suspension package
Upgraded A/C
Window tinting to rear compartment