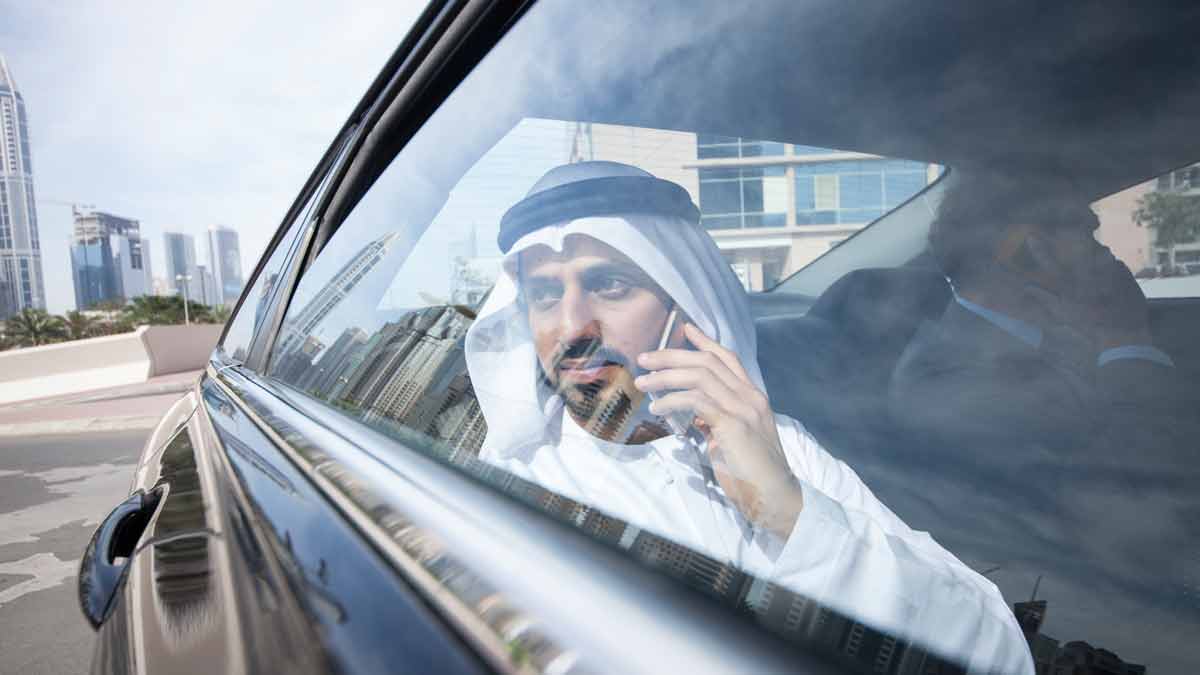 Mercedes Benz 54″ – Pullman Premier Edition
Exquisite, long-standing high-performance, Mercedes-Benz tradition, custom comforts and exclusive privacy features turn one of the sharpest luxury sedans in its class into a unique travel experience. The outstanding design and 54″(+135 cm) custom-extension makes the Pullman Executive Edition Mercedes an appealing transport option for VIPs, high-ranking heads of state, entertainers, royal families and corporate executives seeking total privacy.
The Pullman Executive Edition Limousine is specially designed and accommodating for both work and entertaining purposes, equipped with four folding aircraft-style desks, accessed from the center console. Well-crafted all-leather seating provides a spacious rear-cabin for several passengers. Seating includes forward-facing 40×40 stationary split seats with armrests and rear-facing stationary split seats with a full center console with modern tech controls. Privacy is a guarantee in the Executive Mercedes-Benz Limo, custom-fitted with rear-compartment window tinting, a top-quality hands-free intercom system to ensure clear communication between chauffeur and rear passengers, and an electric single-pane remote privacy divider with privacy shade.
The Pullman Executive Benz is strong and capable on the roads, with an ease of handling for its extended size, and bolstered with a suspension upgrade that promises a quiet, smooth ride in any road or weather condition. The 54" Pullman Limousine is powered by a factory-equipped 4MATIC full-time all-wheel drive seven-speed automatic transmission with overdrive, behind a 4.7 Liter DOHC 32-valve twin turbo V-8 engine with variable valve control, producing 449 horsepower and 516 pound-foot of engine torque. Custom safety additions include an applied off-road underbody rust inhibitor and emergency reserve battery.
Numerous hand-crafted customizations and high-tech additions satisfy every passenger with a state-of-the-art Pioneer stereo system, central flat screen TV, additional 12-volt personal power ports, extra armrest storage, and a heavily insulated high-output AC-heating system, suitable for any season or environment.
The Pullman Executive Edition Mercedes-Benz Limo is a truly luxurious vehicle, leading the way to privacy and total comfort.
Mercedes E-Class or S-Class
Pullman Premier Edition
54″ (+135 cm) Extension
4 Desks in aluminum, folding, air craft style for work and meetings and Center Console
Electric privacy divider up and down between passengers and driver
Hands free intercom system
All leather seats
Upgraded suspension package
Upgraded A/C
Window tinting to rear compartment