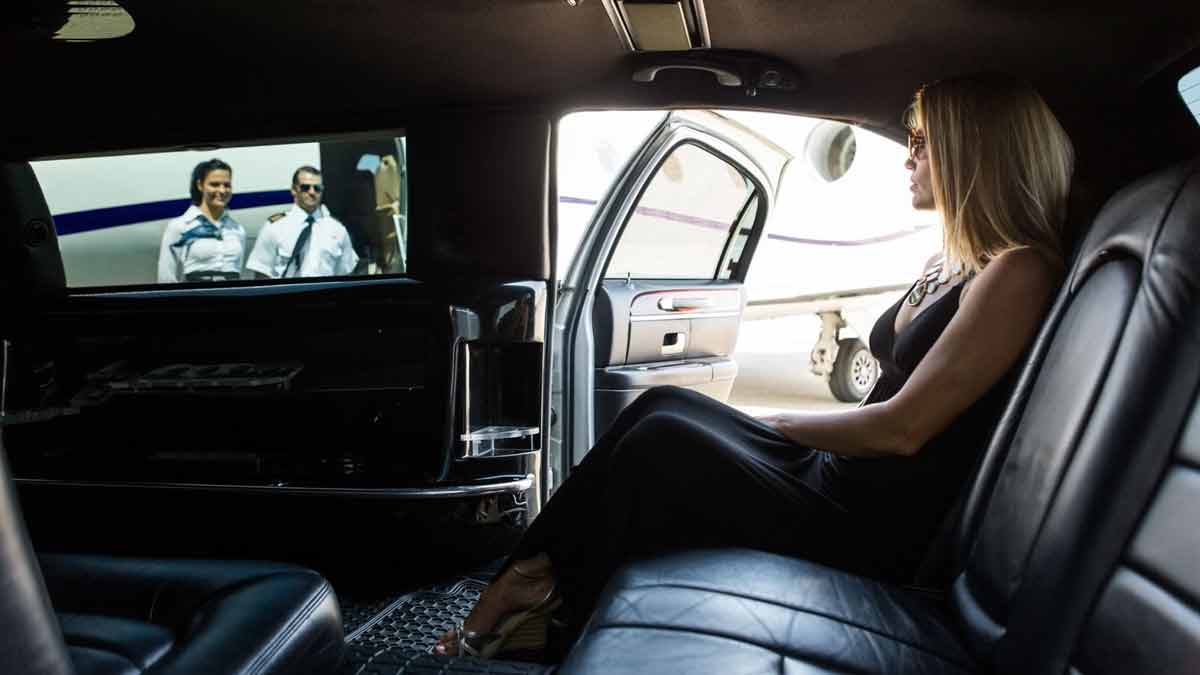 Armored Audi A6 54″ – Pullman Guard
The Pullman Guard Edition Audi A6, custom-extended 54″ (+135 cm) and armored with high-powered rifle protection, is the perfect luxury package for passengers requiring a high level of security with all the exclusive comforts and privacy of a top-level limousine.
The Armored Audi A6 Pullman limousine is loaded with modern high-tech features and swathed in a highly secure T6 (NIJ III/ European B6+) armor, making the 54"-stretched Audi appealing to top-tier VIPs, royalty, corporate executives, entertainers and politicians on the road in familiar or unknown environments.
The Pullman Audi A6 is stretched to accommodate several rear-cabin passengers, and capable of playing a comfortable and elegant host with plush, all-leather seating, an outstanding surround sound stereo with overhead control console, dual pillar-mounted flat screen TVs with a remote compact H antenna for network connectivity, illuminated vanity mirrors and consoles, personal power ports, and a rear compartment with LED halo lighting to create a serene, private atmosphere.
Top security in the Audi A6 Pullman is matched with custom privacy features, including full-tint rear compartment windows, a hands-free chauffeur/passenger intercom system, and an electric privacy divider between the cockpit and rear cabin. Customized bodywork, a gorgeous clear coat finish, and all hand-crafted hardwood interior details preserve the original Audi excellence, and all added electrical components are integrated seamlessly into the factory-installed system.
The sleek all-wheel drive Audi A6 Limo powers through any hostile road or weather condition with an 8-speed automatic transmission with overdrive, sequential sport shift, driver selection mode, and a
capable 3.0 Liter DOHC 24 valve intercooled supercharger V-6 engine with variable valve control and variable-length intake, producing 333 horsepower and 325 pound-feet of torque. Custom safety features include an upgraded front and rear suspension, an underchassis rust inhibitor, 180-amp regenerative alternator, and an emergency reserve battery. Modernized and armored, the Pullman Guard Audi A6 is guaranteed to protect and please.
B6+ Armoring -High-Power Rifle Protection – T6 (NIJ III/ European B6+)
Audi A6
Pullman Edition
54″ (+135 cm) Extension
Electric privacy divider up and down between passengers and driver
Hands free intercom system
All leather seats
Upgraded suspension package
Upgraded A/C
Window tinting to rear compartment